Dempo Shipbuilding has two state-of-the-technology shipyards located strategically a few kilometres upstream from the Arabian Sea in Goa on the West Coast of India, one each on the Zuari (for vessels needing a deeper draught) at Undir, Bandora, and the Mandovi at Bainguinim, Old Goa. The corporate headquarters of Dempo Shipbuilding is at Panaji, Goa, India.
A skilled work force and the finest of designing minds coupled with a range of facilities all operating in an ERP environment ensure the delivery of world class vessels and faultless service at competitive rates. Certified by the Indian Register Quality System to ISO Standard 9001:2008 in respect of its quality management systems and Accredited by the RVA (Dutch Accreditation Council), we sport a record of prestige projects, on-time vessel delivery and a growing client roster that bears testimony to our zeal for continuous all-round customer satisfaction.
Vision
Being the epitome of professionalism and performance, Dempo Shipbuilding & Engineering promises to live up to the philosophy of strengthening relationships and innovating service offerings. With new growth opportunities charted out, we are always poised to capitalize on new and emerging markets.
Mission
We at Dempo Shipbuilding and Engineering are always in quest to sail forward for success accompanied by our key motivators. We are enthusiastic to navigate the future and have courage to explore new opportunities. Our mission is to make true the belief that "Vision does translate into reality"
Quality Policy
Dempo Shipbuilding & Engineering Pvt. Ltd. is committed to Design & Build Ships and provide Repairs Services in a cost effective manner to the satisfaction of the customer. We will strictly adhere to all the applicable requirements.
We are committed to enhance customer Satisfaction through continual improvement of our services and Quality Management Systems and by developing the necessary attitude and skills among all employees.
Quality Objectives
The quality objectives have been formulated by the management after taking into consideration the Quality Policy, requirements of interested parties, Unit Specific requirements and continual improvements. The over-all objectives are listed here, in consultation with Chairman, as guidelines for arriving at appropriate objectives.
OBJECTIVES :
To imporve our delivery period for new construction by strict adherence to the customer's specifications for each project undertaken.
To improve on the turnaround time for ship repairs.
To maintain and improve the cost effectiveness in our shipyard operations for each project undertaken.
To improve our safety record for every project undertaken.
CEO's Message
We have a long heritage valuing customer relationships, and delivering a high quality product. We look forward to working with you.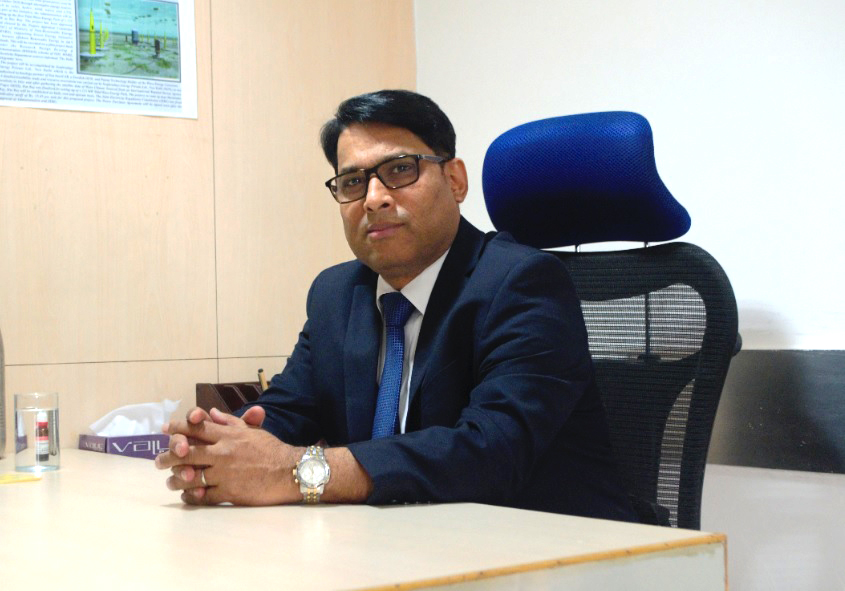 Cmdt. Hemant Kumar Rai, CEO – Defence
Modest Infrastructure Pvt. Ltd. & Dempo Shipbuilding & Engineering Pvt. Ltd
Cmdt. Hemant Rai's versatile professional career spans over three decades of enrich and diverse experience in the Defence (War Ships Acquisition / Construction) and Oil & Gas (Offshore –EPC Projects) sectors, both from client as well as Contractors perspectives. He is B.Tech and M.Tech both, in Mechanical Engineering, MBA (Operations) from IMT Ghaziabad, and certified Project Management Professional (PMP) from Project Management Institute (PMI), USA.