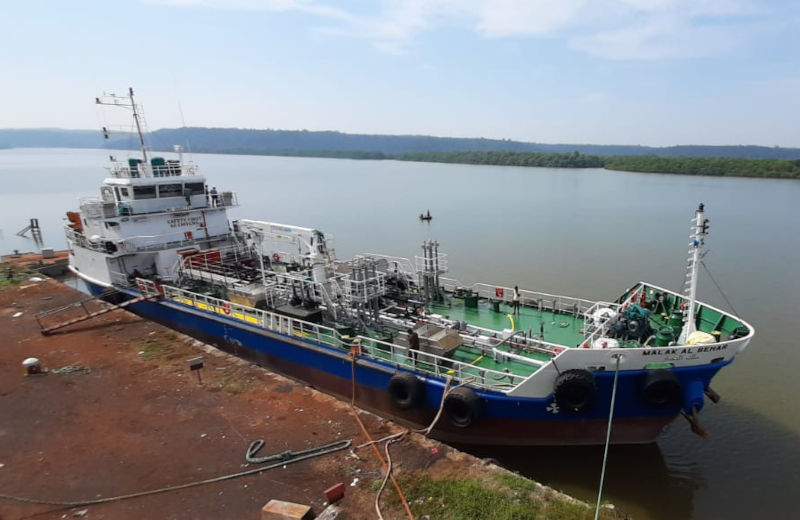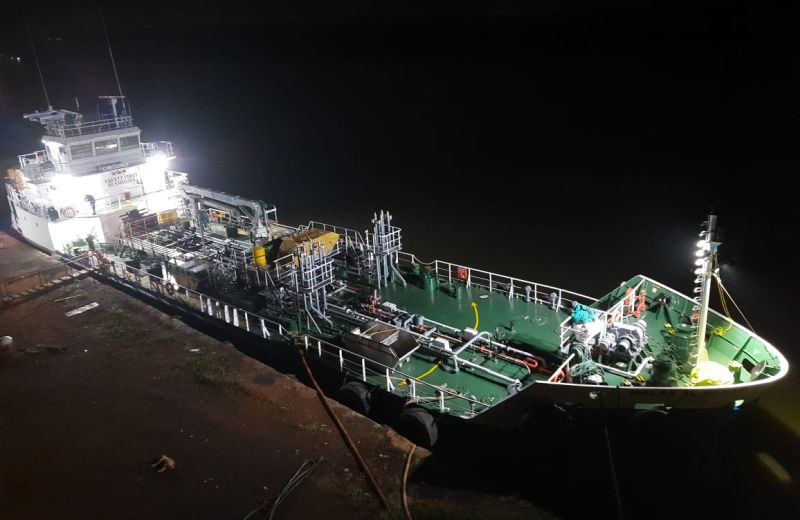 Marpol Waste Collection Oil Tanker for Oman Maritime Waste Treatment was launched by Dempo Shipbuilding & Engineering Pvt. Ltd. at our shipyard in Goa India for the next stage of construction.
Oman Maritime Waste Treatment SAOC (OMWT) is a company established to set up the port waste treatment facility at the Port of Sohar. As part of the facility, OMWT is required to collect wastes from ships calling on the port in the anchorage area,
This is a modern waste collection vessel, for collection and disposal of waste from ships in adherence to MARPOL. The vessel is designed for collection of Oil and Oil delivered wastes under the scope of Marpol 73/78 Annex-I, including Bilge, Sludge, Slop, Dirty Ballast, Waste oil,
and Solid sludge.
The construction of the hull, propellers and shaft is 100% complete. The outfitting is being completed in floating condition in River Zuari. The ship is being built to Italy-based classification society RINA's standards. It has loa 50.85 m, breadth 09.50 m, draft 03.00 m, and DWT 730 T. Its main engines, gear box and generators are Yanmar.
Oman Maritime Waste Treatment is a joint venture between Khimji Ramdas of Oman, Ramky Enviro Engineers Limited of India and Nature Group of The Netherlands. The vessel will operate in the Gulf of Oman.
After completion of all trials successfully the necessary certificates were issued by RINA Class
Vessel finally sailed on 04.02.2021 Undir Shipyard / Mormugao-Goa sea Port for PORT SULTAN QABOOS, Muscat, Oman.