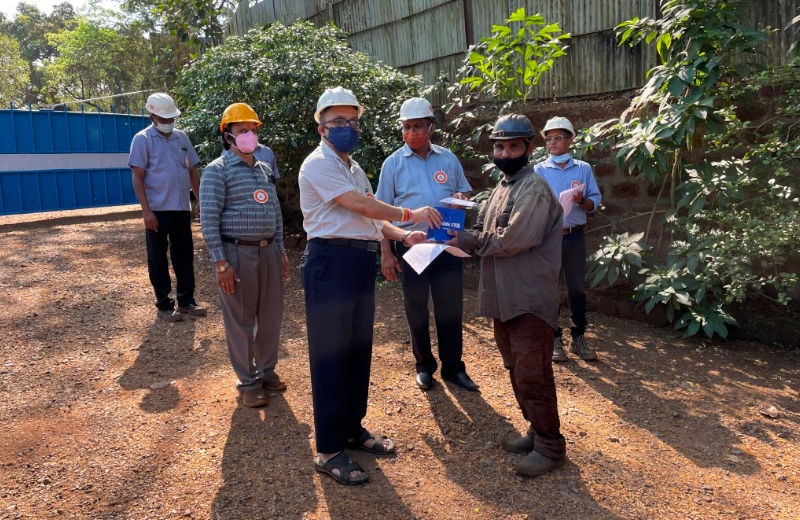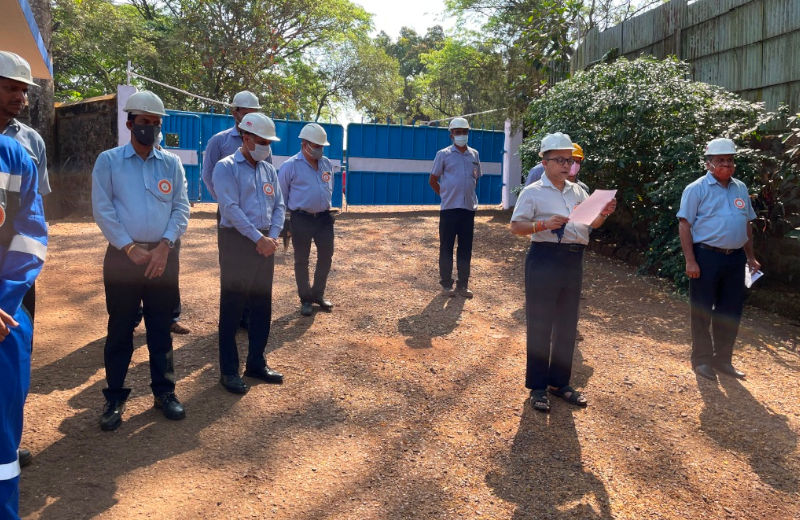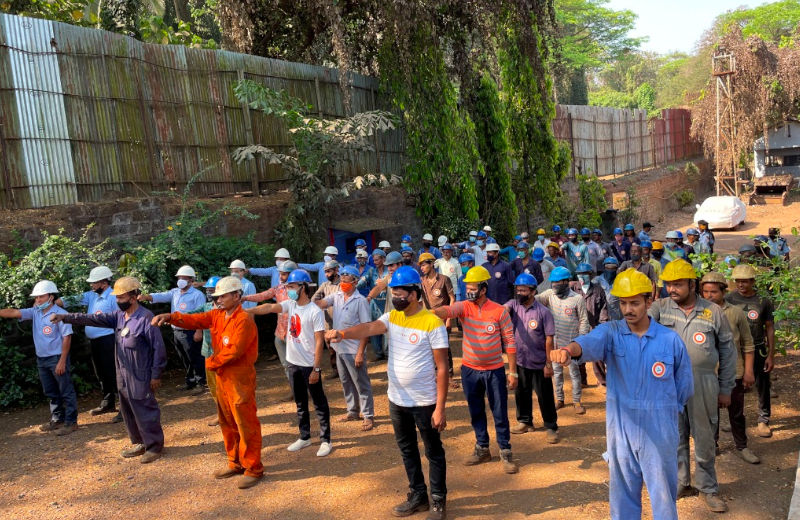 The National Safety Week is celebrated on a national level all over the country to make people aware about safety including the various health and environmental movements. The theme for the 2022 campaign is "NURTURE YOUNG MINDS DEVELOP SAFETY CULTURE." To commemorate this occasion, We celebrated Safety week from 4th March to 10th March 2022. There were a series of Tool Box Talks / Training Programs conducted during this week.
Safety Day was celebrated at the Old Goa yard on 8th March 2022. Mr. Abraham Philip of Lots Shipping Limited – Kochi and Mr. S.V.Ravi, Consultant for QMS – ISO 9001:2015 were guests for the day. On this occasion, 3 Welders, Mr. Manoj Chowdhary, Mr. Manoj and Mr. Dinesh along with Yard Labour, Mr. Ramjit, were felicitated for their outstanding contribution to improve safety culture in the yard.
Our Director, Mr. Yatish Dempo, addressed the gathering on the importance of safety at the workplace.